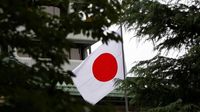 Tokyo
–
 Etsuko Shimizu was arrested by Akishima Police, Tokyo, Japan, over murder case. The 63-year-old mother admitted she had strangled her daughter, Moe, to death.
Reported from Japan Today, Sunday (11/2/2018), Shimizu strangle moe to death with a tie. The location of the killing is in their own residence.
Police say, as quoted from Fuji TV, the incident occurred on Saturday (10/2) early morning at around 02:00 local time. Moe was taken to the hospital but his life was not helped.
Shortly after the incident, Shimizu called an organization where the organization then called 110 (emergency services).
The police came shortly thereafter to the scene. Shimizu has admitted all his deeds even though he has not revealed his motives.
(rna / rna)
<! –
 
->